News 2023
The Pro Series
2023 welcomes the new series of professional steel scaffolding Cosmos Pro, the result of a major project developed by our Technical Team.

The new Cosmos Pro series has been developed by taking the safety standard to an even higher level. The Pro scaffolds are
were developed starting from the much appreciated Saturno and Gemini, guaranteeing the compatibility of the elements but stiffening the structure and studying an innovative assembly system in compliance with the new European certification UNI EN 1004-2.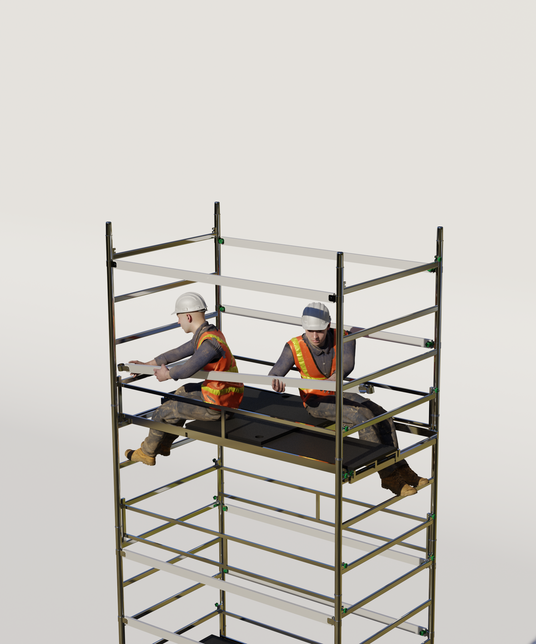 ProTech and ABL assembly
For the Pro series Cosmos has developed a new shoulder lift tool that allows assembly without the need to climb onto the scaffolding and an innovative assembly system through the trap door (ABL) which guarantees safety guardrails from the first step on the work surface .

The ProTech shoulder raising tool and the ABL mounting system allow the scaffold to be mounted without the use of fall arrest devices, and without the need for wall anchors (except for external heights greater than 8m) in total safety and respect of UNI EN 1004-2.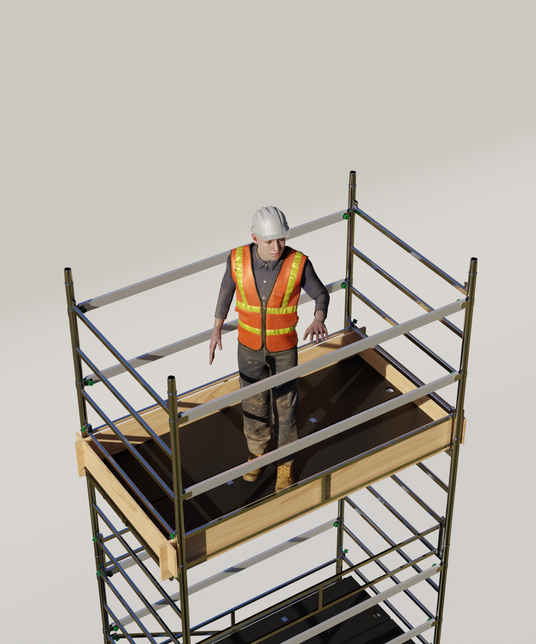 All the advantages of CosmosPro
Wall anchoring not necessary up to 10.99 (per floor) inside buildings and 7.69 (per floor) outside buildings.
Fall arrest systems not necessary for assembly and access to floors
Arrangement for the assembly of internal ladders
Innovative ALB mounting system (through the hatch)
Innovative ProTech easy mounting tool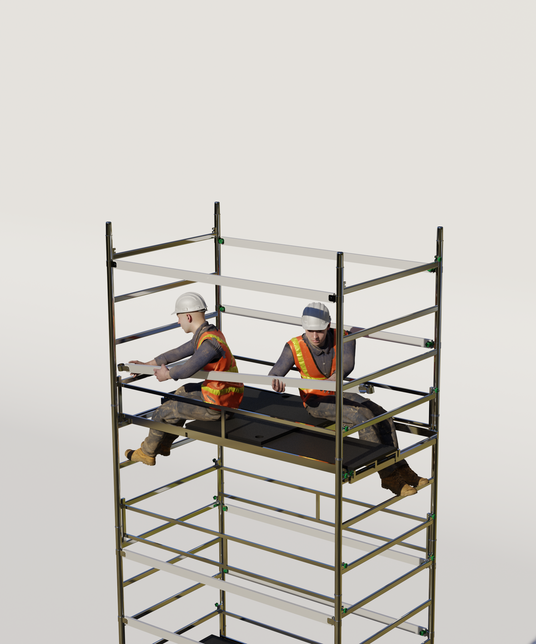 Upgrade to Pro
The Saturn and Gemini scaffolds can be upgraded to Pro by respecting the following changes:

A distance of 2.10m between floors.
The use of 4 parapet elements for all floors (even intermediate ones).
The assembly of the toe clips only on the top floor (or the one in use).
Assembly of the worktop using 2 half-tops with trapdoor (Saturn).
The alternate use of the shoulder at 4 gr and 3 gr.
Using the Pro-Tech Shoulder Raise.

A table comparing the facets of 2 products

Facet

Price

Price

Cut

Cut
-
-

Plane dimensions

Plane dimensions

-

-

Material

Material

-

-